This Week in History 11/1- 11/7
November 1, 79- The city of Pompeii is buried by an eruption of Mt. Vesuvius. The eruption killed nearly 2000 people and left the city in ruins.
November 2, 1889- North and South Dakota become US states. Originally, it was only supposed to be one state. This was later decided against after controversy over the location of the capital.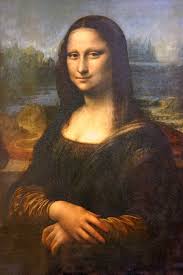 November 3, 1807- Da Vinci is commissioned to paint the "Mona Lisa". This painting would be one of the most famous and widely known pieces of art to ever exist.
November 4, 1980- Ronald Reagan is elected president of the United States. He would go on to serve two terms and became a highly influential voice of modern conservatism.
November 5, 1605- The "Gunpowder Plot", which aimed to blow up the houses of Parliament and King James I, fails.
November 6, 1861- the creator of the sport of basketball, James Naismith, is born.