By Chipper Jones
Ponte Vedra High School's girls' soccer team has continued to destroy the competition, continuing their three-game winning streak. Most recently their game on Thursday, Jan. 14, against Bishop Kenny High school, the PVHS team won 2-1 with a stunning display of team communication and defense.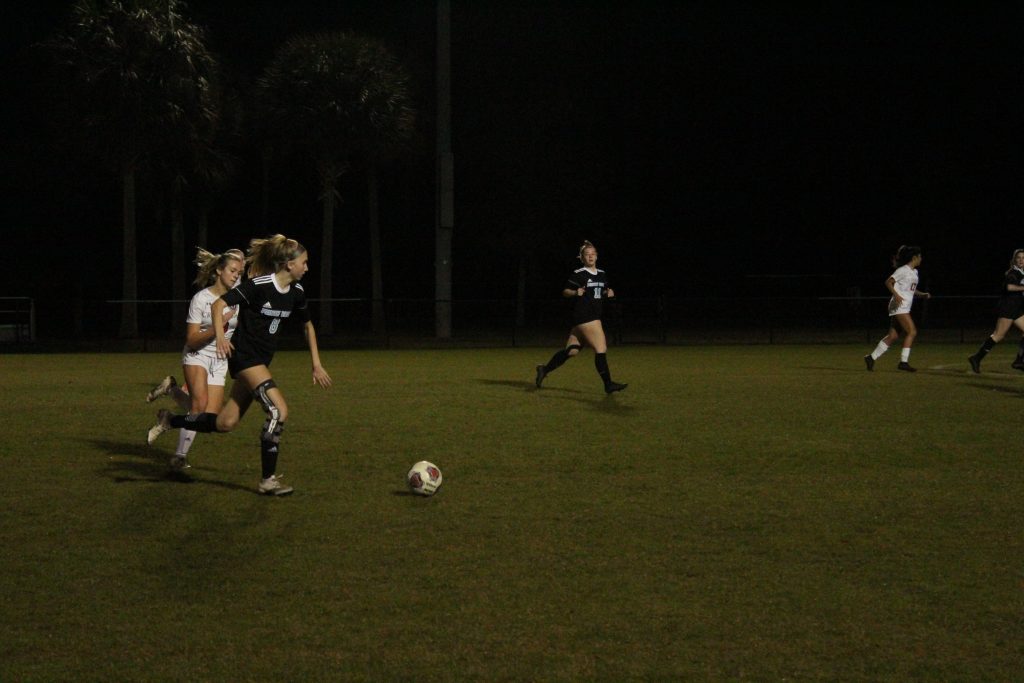 Senior, Ashely Noon, notes that they've "really stepped up" their game in hopes to avoid defeat at the last hurdle, similar to last year's playoffs. Clearly they did step up and show up as they have yet to lose a game, coming as close as ties.
The girls' team is one to look out for this year with game faces on and eyes on the prize.