PV Students in the Workforce
By Nina Lueck
According to a study done by Walden University, nearly 30 percent of high school students are employed in a job for at least a portion of their time in high school. At Ponte Vedra High School, students work for a myriad of reasons. Local employers are also reliant on high school labor, making it a easy way for both students and employers to benefit. Florida has a minimum wage of ten dollars an hour, two dollars and seventy-five cents over the federal wage.
Sofia McIntosh, a sophomore at PVHS, works as a lifeguard over the summer at the Nocatee Water Park. McIntosh says she chose lifeguarding because she is a swimmer and is already familiar with water safety. "I love my job because of my coworkers and supervisors," she stated. "This year, new slides were opened, so getting to test and operate them is a lot of fun." The Nocatee Spray and Splash Water Parks where she works pay about three dollars over minimum wage, with an extra five dollar increase on holidays. McIntosh says, "I decided to work because a lot of my friends had jobs at the waterpark and always talked about how much they enjoyed it. When I began, all of the staff was so welcoming and encouraged me to start taking more shifts. I also like that I can put this experience on my resume for college."
Sophomore, Julia Gregory, found a job in her own neighborhood and was hired as a weeder for the Plantation Landscaping Crew. "Basically, I wanted to find a job close to my house, because I didn't want to have to worry about transportation. I emailed some people in my neighborhood to see if there was anything I could do, and they offered me this job. They gave me a cart to drive around in and I went to houses around the neighborhood and removed the weeds from their yards." Gregory says that even though her job is laborious, she likes it because they pay her five dollars over minimum wage. "I feel that the pay I receive is very fair for the amount of work I do." Gregory decided to have a job because she wanted work experience. Additionally, she enjoys having extra money to spend with her friends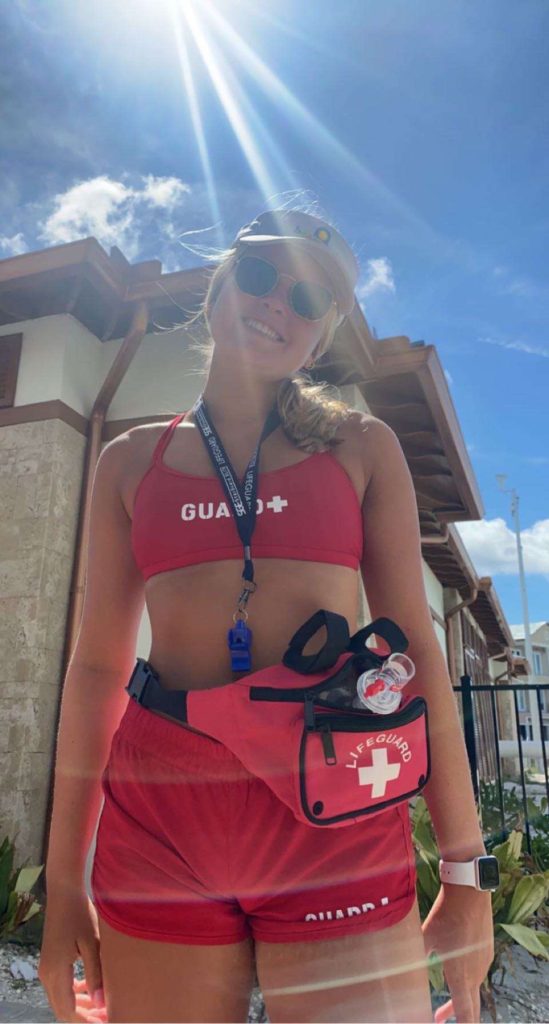 Many students choose to work indoors at restaurants, as either hostesses, waiters or dishwashers. According to Tara Bisogno, manager of the restaurant Aqua Grille in Ponte Vedra, the majority of the high schoolers hired there work as hostesses. She says that, "Our restaurant requires our employees to be problem solvers, quick learners, and react swiftly when faced with an issue. All of our teenagers who work in this restaurant right now have some of the best work ethics I've ever seen in high schoolers. We've noticed a trend with our best workers, who have high GPAs and who are involved in extracurricular activities. During the hiring process, we also take into account personalities. In order to be successful in the restaurant industry, you have to be outgoing and know how to socialize with people well."
Numerous PVHS students choose to have part-time jobs for a number of reasons. Some of these include having extra spending money, getting work experience and having something to add to college applications. Overall, as long as the job leaves time for ample academics, working during high school can benefit students, employers and the surrounding community.
Tagged:
ava weitz
jobs
teen employees
workforce
working