By Sasha Crowe
Bartram Trail
A big week for the Ponte Vedra High School girls soccer as the ladies played three games. On Tuesday, the Sharks beat Bolles High School, 2-0. Sophomore, Julia Gregory stated, "It was a pretty dominant game as Bolles played a really low line so our defense had tons of space to take the ball up the field."
On Friday, the ladies crushed Flager Palm Coast High School, 4-0. Freshman, Jenny Dearie scored a goal for the Sharks. "I made many diagonal runs and took more chances than I usually do. Once we had our first goal, it encouraged the team to work harder. We started to make better combinations and have more fun as the game went on," described the freshman striker.
   On Saturday, the Sharks took their first loss of the season to Bartram Trail High School. "We started off a little slow and not as intense as Bartram which caused us to have less energy," said junior, Mia Chigounis. It was a hard-fighting game with the Bears coming on top with a score of 2-1. This week the girls face Tocoi Creek High School at the Toro Stadium in St. Augustine.
Tocoi Creek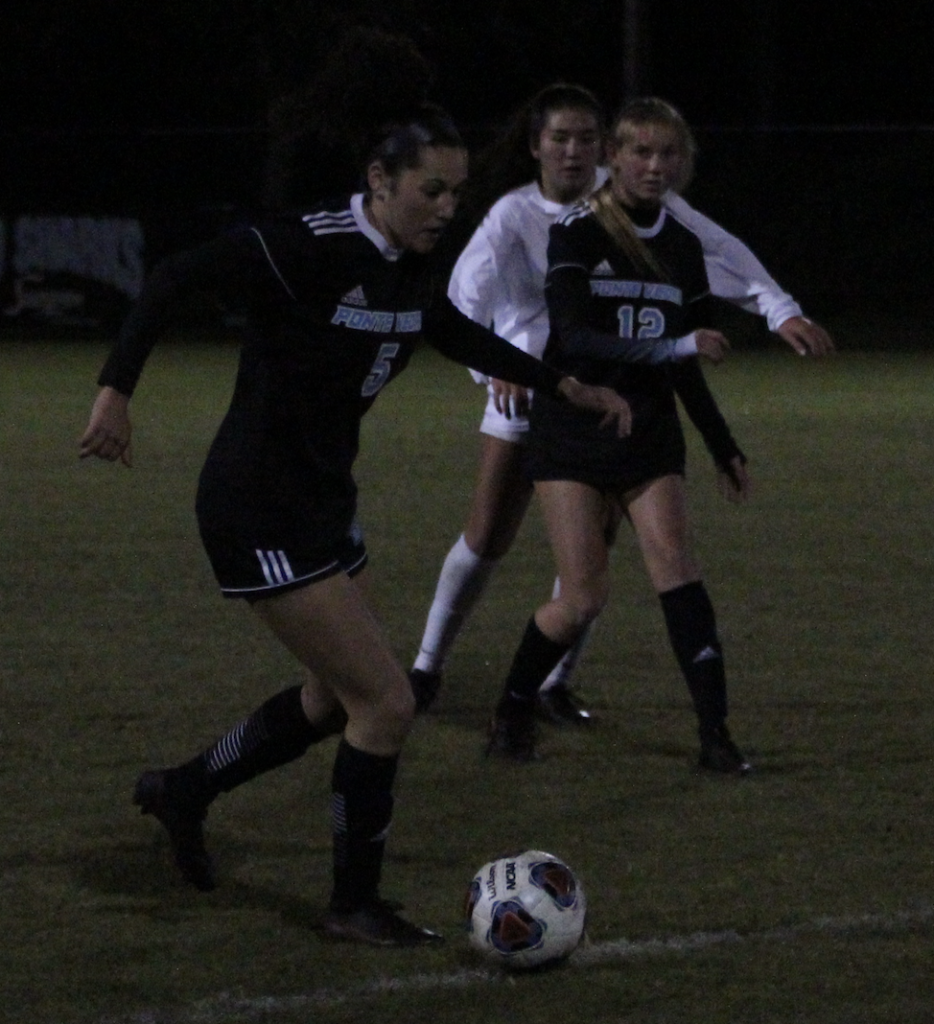 Last week the dominating Ponte Vedra High School girls soccer team defeated St Johns County's newest high school, Tocoi Creek High School, 6-0. The Sharks had field possession most of the game crushing the Toros. Junior midfield, Molly Schmachtenberger had a phenomenal game, scoring three goals. "Our energy was extremely high, we were attacking well as a team and I was able to finish chances to score," states Molly. Also having a successful game was senior, Tamlyn Parkes. "They were a new team, so we didn't know what to expect going in, but we knew we had to capitalize on our chances. I am glad we were successful in doing so," expresses Tamlyn, who had an impressive four assists. This upcoming week, the ladies face Seabreeze High School in the tank.