Girls Basketball Starts the Season Dead Even
By Chloe Goode
The Ponte Vedra Sharks girls basketball team is four games into their 2021 season with a record of 2-2. They started out hot winning two games back-to-back against the Episcopal Eagles and the Bartram Trail Bears by a large margin. But cooled off when University of Christian beat them by a mere nine points. The following week they had a tough matchup against the big and quick Orange Park team where they only lost by a three in the last thirty seconds of the game. A fifty-percent win rate is not a bad way to open the season, but it certainly leaves room for the improvement.
In their first two games they broke almost even with both Bartram and Episcopal in the first half but came back out guns blazing pulling away with the lead by almost twenty points in the second half of both games. The final score against Episcopal was 55-34 and 63-48 against Bartram Trail. However, University of Christian was able to put on a show and slow the Sharks undefeated momentum by running away with the lead in the end, ultimately winning 52-43. After their first loss the Sharks tried to pull it together to play the 3-1 Orange Park Raiders in the tank. Starting the first half going back and forth the Raiders ended the half up 25-17. However, the Sharks were not done. Adjusting for the size and speed of the Raiders they mounted a comeback through unmatched hustle and great defense, closing the game to 34-34 with just three minutes left. The two teams fought long and hard in those final minutes preventing both teams from being able to add to their score. With less than a minute left Orange Park was able to get up a three and convert it bringing their lead to 37-34. With the last possession the Sharks were unable to break through the Raiders defense, finalizing the score.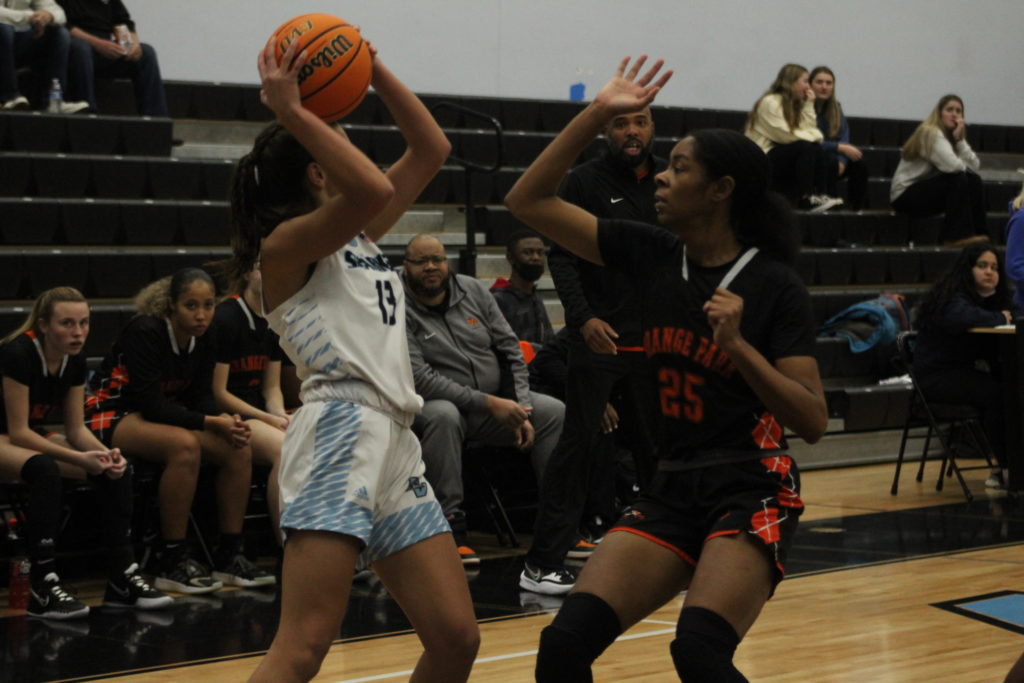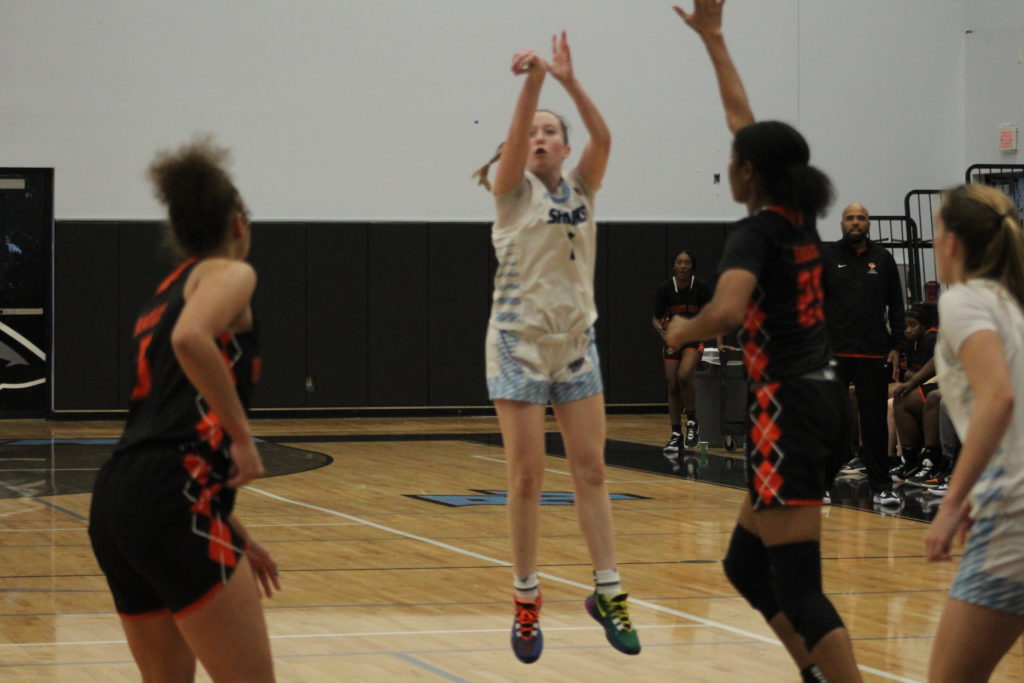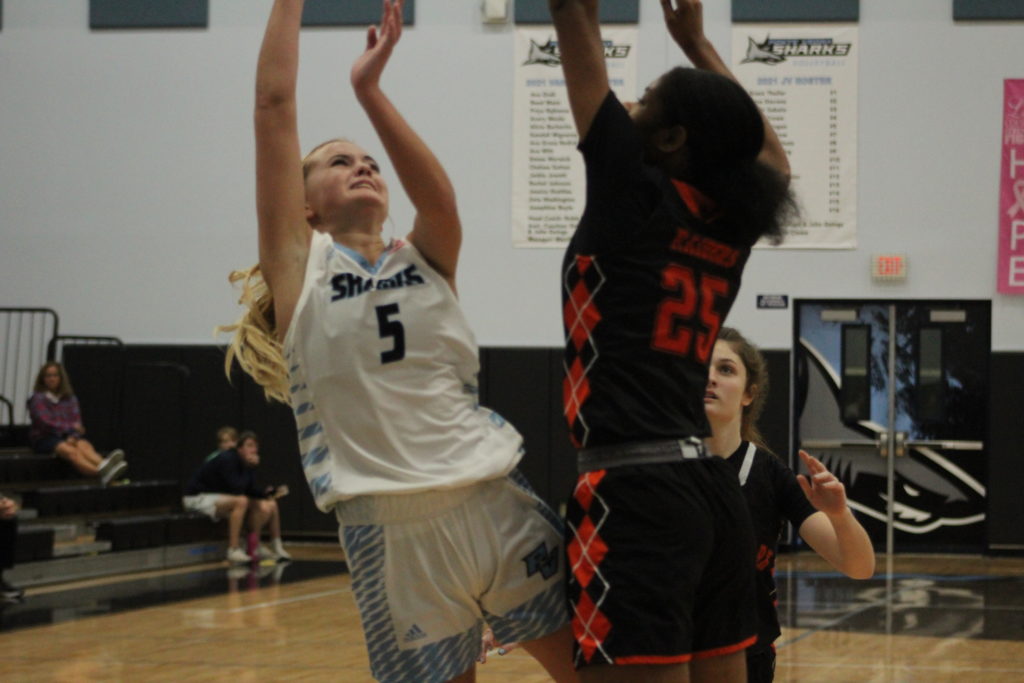 Sophomore guard Maya Richards is locked in for the season and ready to give it her all. "We are looking to move forward this season with full speed and tackle each game one by one and focus on how we can prepare ourselves for whatever comes our way." Moving through the season her team goals are to grow as a family and stay consistent and grow through every game. After their first few games she sees that they need to have better ball security, however they are executing good shot selection and taking their time on offense to find the open girl. Defense is putting in the work to keep up constant pressure on the other teams. Head Coach Jim Piggott has similar views on this season's goals, "Our goals this season are to improve with each game we play. If we do this, we believe we will be well situated and ready for districts and hopefully beyond." He is proud with how his players "really get after it" especially on defense. Agreeing with what Maya said, they are taking one game at a time focusing on team play in order to produce a fun, successful season. He ends by describing the team, "We have a fairly young team with a bunch of talent. Three seniors, one junior. Seven sophomores, and one freshman. This group worked extremely hard in the off season. They work really well together and are playing like a family. I really love coaching this group!"
With plenty of season left the Ponte Vedra Sharks have already displayed the amount of potential they have now and only scratched the surface of what they are capable of bringing to the court. Moving on 2-2, leaving the losses in the past and beginning the preparation for the games to come, the Sharks are ready for any challenges that will get thrown at them this season.