By Vincent Jackson
First Playoff Game
On Wednesday, Jan. 26, the Ponte Vedra High School boys soccer team came into playoff season as the number 1 seed, maintaining an undefeated run this season with a record of 10-0-3. The first playoff game was a smackdown, with PVHS winning 8-0. Junior, Andres Villasana played outstanding on the field, commanding the field with leadership and acquiring three assists. Senior team captain, Aaron Novak scoring two goals, securing the win against First Coast. PVHS now heads to the district semi-finals against Englewood High School.
   The PVHS boys team squared off against Englewood High School three days later, while they were different games, they had similar outcomes, with PVHS winning 1-0. Senior, Cade Greenwald was the only one who scored in this match for both teams, ultimately contributing to this win. Sophomore, Ethan Ash was awarded "Man of the Match" by the coach Daniel Villarreal for his performance in the mid-field. This win sent the team to the district finals, where they face off against Fleming Island High School.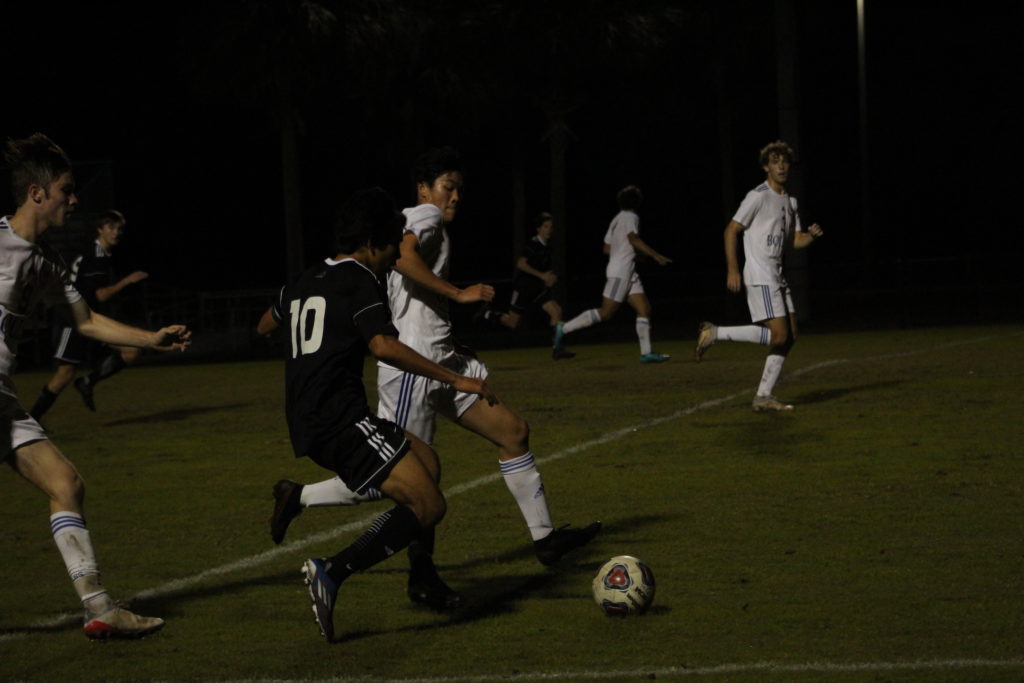 District Final
   On Feb. 2, 2022, the Ponte Vedra High School boys soccer team faced off against Fleming Island High School (FIHS) and won the district final 3-0. This district title secured an undefeated season and advanced the team to regionals, with this win giving PVHS a 13-0-3 record, this is one of the best teams that PVHS has had in the past five years. This win was led by senior, Cade Greenwald who scored the opening two goals to get the team off to a hot start. The game wasn't just won on the offensive end of the field, junior, Will Sheehan recorded six saves in order to maintain a shutout. Junior, Andres Villasana scored the last goal, putting the game out of reach for FIHS and securing the district title for PVHS. The next matchup for PVHS will be against Booker T Washington at regionals.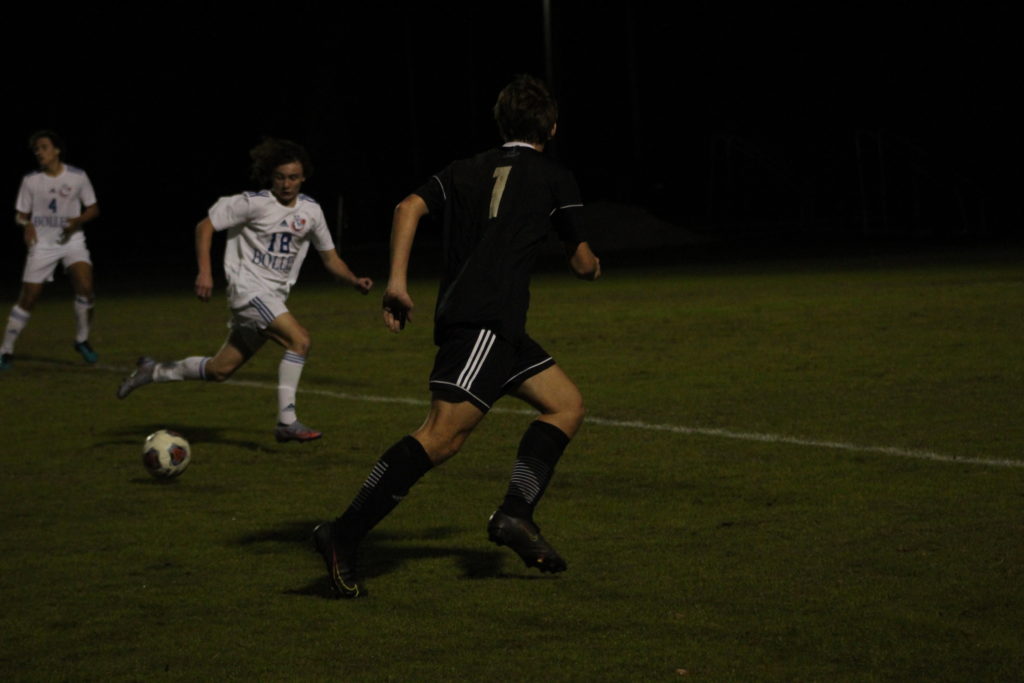 Regional Round
   On Feb. 9, the Ponte Vedra High School boys soccer team had another win against Booker T. Washington in the quarter-finals of the regional tournament. PVHS got off to a rough start, as in the blink of an eye, PVHS went down 0-1. PVHS responded to this opening goal with three unanswered goals, the first of which was by junior, Andres Villasana. The following goal was scored by senior, Michael Hilbert which gave PVHS the lead. To put the game out of reach, senior, Aaron Novak had a truly amazing goal, as he jumped up and over people to head the ball into the goal. The next game for PVHS will be against Chiles High School in the regional semi-finals."""""`