Two new schools coming to St. Johns County
By Emily Charles
As of fall 2019, the population of students enrolled at Ponte Vedra High School is 1,780. At Bartram Trail High School it is 2,847, and at Allen D. Nease High School, 2,669. Even though these are unusually large student bodies, these records coincide with the population statistics of St. Johns county. According to the St. Augustine Record, the U.S Census Bureau's population estimates state that St. Johns county's 4.2 percent growth has made it the eighth-fastest growing county in the U.S. Most of the county's growth has been near its northern schools, so two new high schools for St. Johns county are in the works.
The first, currently identified as HHH, is under construction. The second, High school III, is in the works for the Twin Creeks area. According to the St Johns County School District web site, High School III's TENTATIVE PLAN includes areas currently zoned to Bartram Trail HS that are also zoned to Liberty Pines Academy, Stonehurst Plantation, Johns Creek, South Hampton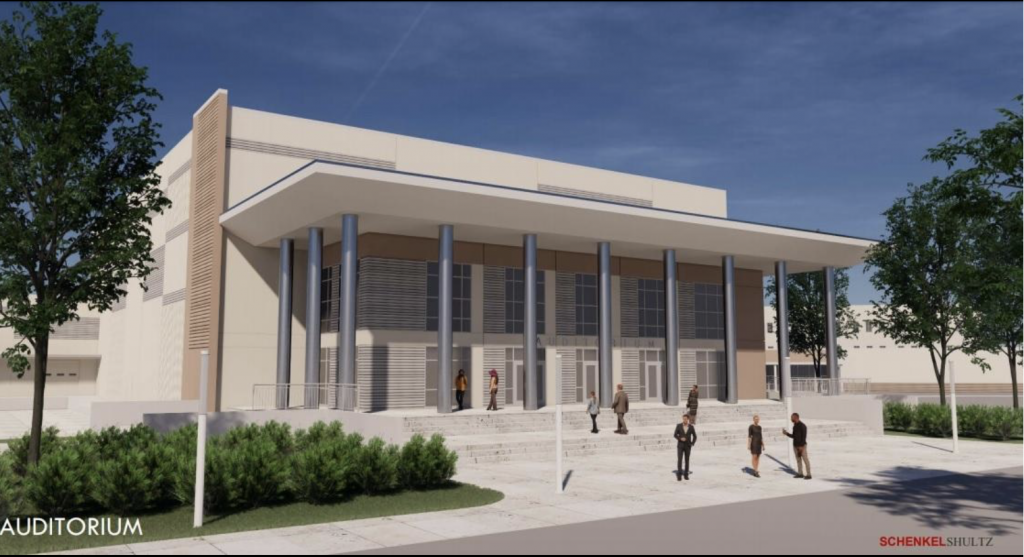 High School HHH will be located off International Golf Parkway, draw students nearby from Nease and Bartram Trail, and open in 2021, with a 69-acre campus with a capacity of about 2,100 students. The campus will resemble a university — with an 800-seat auditorium and multiple common areas for students. Increased-privacy workstations and glassed-in areas for collaborative learning are a few of the additions to suit the school for project-based learning. In addition to the regular high school curriculum, HHH will offer an academy; fields of healthcare, construction management, and emerging technology are being considered. The final course selection will be made closer to the school's opening. The official school name, mascot, and colors will also be decided later, by the end of winter 2021.
Since the construction of Ponte Vedra High School and Creekside High School in 2008, construction and legal requirements for schools have changed. HHH will be designed with security as one of the main concerns. There are three security zones in the event of an emergency that are locked down according to the type of threat. The entire campus is secured with a fence, and the collective buildings have a different lockdown procedure than the individual buildings. The entrance gates remain locked when not in use, and are equipped with security cameras. Also, all visitors must enter through the main building.
School construction costs are capped by the state, so the establishment of new public facilities is difficult. Due to a large loan that was taken in 2005 to aid in the construction of five Florida schools, a second loan cannot be taken until all debt is paid off. However, an official has said that the St. Johns district is exploring a plan to possibly take a loan between $70-80 million. This way, HHH can open two years sooner than originally projected.
Fred Oberkehr, the principal of PVHS has said, "[World Golf Village High School is] not really expected to affect us too much." Speaking from the position of a principal, Dr. Oberkehr is not concerned with the student population of PVHS being affected, as HHH will relieve Bartram and Nease. However, he states that to staff HHH, teachers from schools in and around St. Johns district may transfer from their current place of employment.