News Update: Mandates and Uprisings
By Matthew Aguilera
Guinea: Military forces in Guinea declared the formation of a new government Monday, following the seizure of the thrice-elected President Alpha Condé several hours earlier. The move was immediately condemned by the United Nations and the African Union, who both called for "…a return to civilian rule" (BBC News). The event marks the third successful change of government via military force since the start of 2020, following two coups which occurred in Mali earlier that year.
Florida: Police on Monday detained former Marine sharpshooter Bryan Riley, following his shooting of four people inside their Florida home. Among those killed included a 33-year-old mother, who was shot to death with her three-month-old child in her arms. Riley seems to "…have targeted his victims at random and appeared to be suffering from mental health issues" (NPR). Riley is currently being held without bond at the Polk County Jail, and has been appointed a defense attorney.
Poland: The Polish government announced plans for the construction of a border fence along the Belarusian border, in response to the influx of migrants from the country. The European Union claims the Belarusian government has been using "…migrants as a weapon in response to sanctions" (BBC News), which it denies. The sanctions were enacted in June as a result of the forced landing of a Ryanair passenger plane by the Belarusian government, on the basis that the flight contained a dissenting journalist. The border fence is expected to be just over eight feet tall, with construction set to begin in the coming days.
Jacksonville: Duval County Schools reinstated mask-wearing policies Tuesday, ordering that students must "…wear a face-covering unless they have a medical opt-out" (News4Jax). This follows the invalidation of an executive order from Florida Governor Ron DeSantis by Judge John Cooper, who ruled that the Governor had "…overstepped his authority when his administration said school districts couldn't order students to wear masks" (NPR). Duval County is not the only county to keep or reinstate mask-wearing in schools, with Miami-Dade and others doing the same.
Guinean military leader, Col Mamady Doumbouya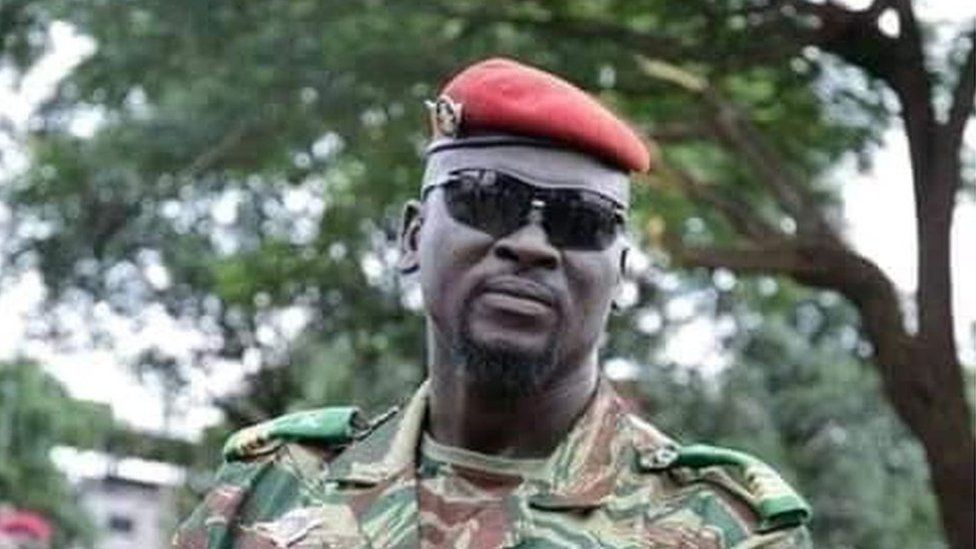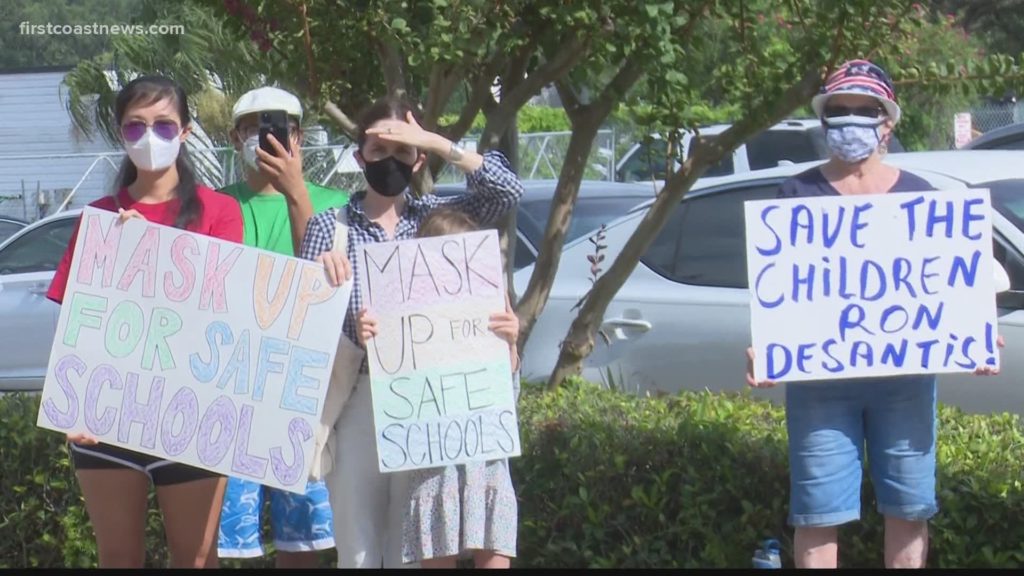 Protests around the controversial mask mandate in Duval County