Boys Wrestling Opens with Win
By Ben Black
The Ponte Vedra High School boys wrestling team has had an exciting first week of their season with an opening dual match at home against Creekside and an individual tournament at the Clash of Titans event.
Despite a 77-4 loss to the Creekside Knights at a Dec. 1st dual, captain Grady Dolan won his match with multiple takedowns. The team also had many first time wrestlers competing, especially on the JV side. "We have a young team, but it's going to be great watching them develop this season," says Head Coach Gonzalez. "The match had great energy and the wrestlers were supporting one another, which I always like to see."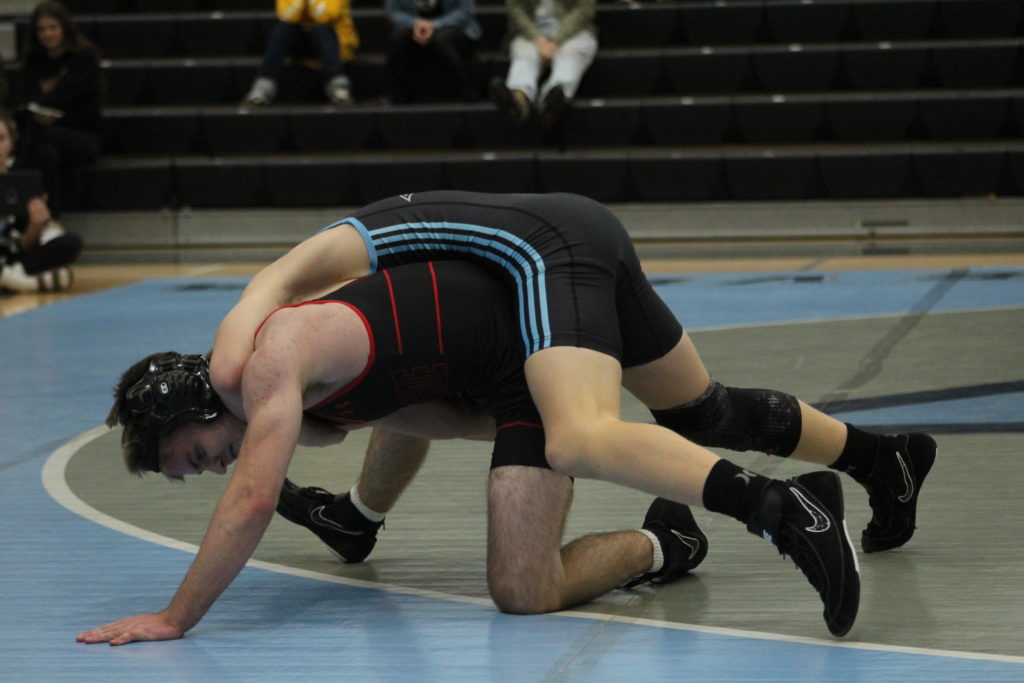 Just a few days later, on Saturday Dec. 4th, many of the same wrestlers competed at the Clash of Titans event at University OC. This was an event in the form of individual wrestling, with wrestlers competing on their own but representing PVHS. At this event, PVHS wrestlers Julian Valegas and Aidan Taylor both placed within the top six of their respective weight classes.