Your thoughts on 2020's music artists
By Mary Gainer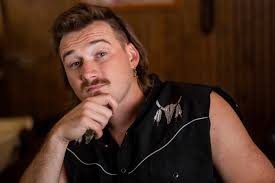 PVHS students predict that Kanye West, Morgan Wallen, and Olivia Rodrigo will make an appearance in the music scene in 2021. Joshua Armstrong, senior, reiterated a rumor from TMZ by saying, "Kanye West and Kim Kardashian are [rumored to be] getting a divorce, so he will make sad music." Kanye West is a hip-hop and rap music artist who is known for his hit singles titled "Heartless" and "FourFiveSeconds". Lauren Minix – Tomlinson, junior, predicts that country artist, Morgan Wallen, will be in the 2021 music scene. She says, "He has really good music," and stresses that "fans who typically do not prefer country music like him" as a country singer. Sydney Carmichael, freshman, predicts that Olivia Rodrigo's pop and alternative music will be popular in 2021, because "she's releasing an album soon."
What artists will be a major part of the music industry in 2021?
Olivia Rodrigo is releasing an album soon.
Kanye West and Kim Kardashian are getting a divorce, so he will make sad music.
Mariah Carey. She's coming back.

2020 music trends will carry over to 2021. (Gian Carlo Rappa, 11th)
Ariana Grande is Good. Shawn Mendes because of Senorita and he is really good. Nelly Furtado made the greatest hit of all time. (Jacob Sintish or Sintich, 11th)
Morgan Wallen's audience is comprised of country fans and fans who typically do not listen to country music, but they all enjoy his country songs. (Lauren Minix – Tomlinson, 11th)
Kanye West and Kim Kardashian are getting a divorce, so he will make sad music. (Josh Armstrong, 12th)
Lil Skies; He used to be good. (Jacob Dolen, 12th)
Rod Wave; He is the greatest of all time. (Ethan Ash, 9th)
Mariah Carey; She's coming back. (Hayleigh Will, 9th)
Flight; inspirational music. (Ryan Smith, 9th)
Dixie D'Amelio; her songs are really really really really good. (she said really 4 times bc that is in one of Dixie's songs) (Marina Mechetti, 12th)
Current Joys was big in 2019 and will make a comeback in 2021. (Timothy Ralph, 10th) (His sister answered this; if I want to use this quote I need to ask him permission to use his name)
Taylor Swift was probably working on music during quarantine that hasn't been released yet. (Kathleen Hawkins and Gabrielle Monk, 11th)
Olivia Rodrigo is releasing an album soon. (Sydney Carmichael, 9th)
Who is your favorite 2020 music artist and why?
Micah Tyler. Three of his songs are in my top ten favorite songs. (Sabrina Ward, 11th)
Cage the Elephant. I listened to them a lot during quarantine and really vibed with their music. (Olivia Lee, 12th)
Drake. He has good music. (Emily Shearan, 11th)
Kid Cudi. He speaks to the youth. (Jackson Halliburton, 11th)
Billie Eilish. She has a unique voice. (Mackenzie Leverock, 10th)
Still Woozy. They make music that's fun to vibe to. (Zoe Augusta 10th)
Dan and Shay. I like their voices. (Morgan Pratt, 10th)
Kacey Musgraves. Her musical talent is unmatched. (Claire Bradley, 12th)
Taylor Swift. Her vibes are immaculate. (Taylor Breznai, 12th)
Ruel. He's a lyrical genius. (Tanya Thayver, 12th)
Pink Floyd. It's Pink Floyd. It's a different kind of rock. David Gilmour is a genius.
The doors. Because Robert Plant plays really good guitar and (Eric Clapton is so hot) <- can't use the () (Caden Reseburg. 12th)
Rx Nephew. He keeps it real. (Andrew Powell, 11th)
Megan The Stallion. She's my favorite artist because she is better than Nicki [Minaj]. (Finn Horning, 11th)
Bruno Mars. He sounds good. (Jack "Jibbs" Kerner, 12th)
Aerosmith. Listening to their music makes me feel the way before covid. (Bianca Fasanelli, 12th)
During 2020, numerous talented music artists became known in the music industry. When PVHS students were asked about their favorite artist of 2020, the main music genres represented were pop, rap, and alternative. Multiple students expressed that they are fans of Mario Judah, an alternative and indie artist that entered the music industry with his debut single titled "Die Very Rough" in 2020. Stuart Reed, senior, appreciates "his lyricism." Ricky Russo, senior, emphasized that "his style is super impressive" and expressed how "he cares about the community and gives back."
The world's universal language is music, and the people who keep the scene fresh sadly are not getting the recognition they deserve. The Grammy's is one of the largest music award ceremonies hosted every year in the United States, where artists from across the globe are chosen as top artists amongst 25 different genres. With 2020 already being a controversial year and music being a part of everyone finding inner peace, the Grammy's felt one Billboard charting artist of the year did not meet their standards regardless of their album being streamed 1.8 billion times in 2020.
The Weeknd released After Hours, his first album in four years since Starboy, whichreceived zero nominations for the 2021 Grammy's. After Hours second single, "Blinding Lights" has remained on Billboard charts for 56 weeks with currently 882 million streams and counting. Nothing more seemed to be anticipated by The Weeknd's team than a nomination for "Blinding Lights". When first hearing the news, Abel went to twitter and tweeted "The Grammy's remain corrupt, you owe me, my fans and the industry transparency…"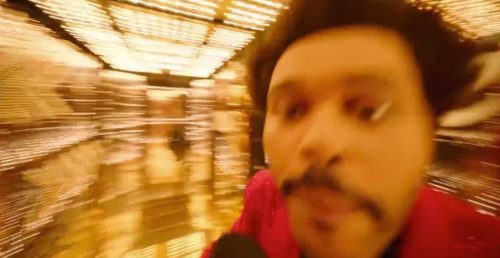 The treatment of black artist who have proven to be genre benders of the music industry has also been a topic called out by many artists towards the award show. The issue simply being the categories do not differentiate the artists enough. Tyler, The Creator denounced the Best Urban Contemporary Album by stating the word "urban" was "a politically correct way to say the n-word", with a quick rebuttal, the Grammy's changed the category to Best Progressive R&B Album. Many artists including The Weeknd stood by Tyler's statement, Weeknd went onto say "It was peculiar, putting an album like Starboy and putting an album like Beauty Behind the Madness in the same category as some other artists, it's not fair…. R&B and black music is such a wide variety. If they put us all into one category, I still think it's not fair. We'll see how it goes."
Recording Academy Chair and Interim President/CEO Harvey Mason Jr. tells Rolling Stone in a statement "We understand that the Weeknd is disappointed at not being nominated. I was surprised and can empathize with what he's feeling. His music this year was excellent, and his contributions to the music community and broader world are worthy of everyone's admiration," Even with comments like these made by Recording Academy officiary, the decision of no nominations still remains.