By Ben Ritchie
Week three is upon us, and players values have changed from a crazy week two. One of the top performers was Cooper Kupp. Kupp caught nine passes for 163 yards and two TD's totaling his fantasy points to 36.8 points.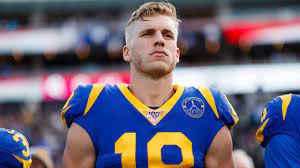 Once again Kyler Murray had a fantastic game against the Vikings. Kyler passed for 400 yards and three TD's. Kyler also had a decent running day for a quarterback he ran five times for 31 yards and a TD bringing him to 33.1 points. Kyler has held his throne at position rank one.
The returning rushing yard king Derrick Henry had a bounce back game after a below average week one. Henry had a total of 182 rushing yards and three TD's on the ground. Henry also had six catches for 55 yards. Henry had nearly 50 fantasy points but came up just short with 47.7. The great news as a Derrick Henry owner is he had a total of 41 touches.
Also, the 2019 league MVP had a miraculous game leading to a win over the Chiefs. Lamar had 239 passing yards and one passing touchdown but also two interceptions. Lamar knew what he needed to do and you his feet to his advantage and ran for 107 yards and two rushing TD's. Lamar had 32.26 fantasy points.
Aaron jones had an outstanding Monday night performance with 67 rushing yards one rushing touchdown but where Aaron jones really broke out was through the air. Aaron had 48 receiving yards and three TD's. Aaron saved many fantasy owners with his clutch Monday night performance with 41 points.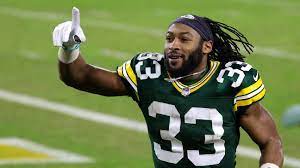 Tyreek Hill had a fantastic week one but in week two he did not meet his expectations. Tyreek had three catches for 14 yards. Tyreek also had one rush for 15 yards bringing him to 5.9 points on the night. Quiet night for Hill against the Ravens.
Top four pick Alvin Kamara had five rushing yards and four receptions for 25 yards. This is not like Kamara to have seven points.
Another first round maybe second round pick that didn't perform to his standards is Antonio Gibson. Gibson had 69 yards on the ground and two catches for four yards through the air. In the Thursday night battle with the Giants Gibson had a total of 9.3 points.
The bounce back player of the week is Ezekiel Elliott. Zeke had 5.9 in his week one performance and bounced back in week two with 17.7 points. Zeke had 71 rushing yards and a TD and also reeled in two catches for 26 yards in a win over the Chargers.