Sharks Lose to FPC Bulldogs, Bringing Record to 2-3
The Ponte Vedra Sharks football team took on the Flagler Palm Coast Bulldogs on Monday, Oct. 3. The game was a reschedule from the previous Friday, as Hurricane Ian moved through the area. The Sharks unfortunately lost 20-17 on a last second field goal. This brings the Sharks' overall record to 2-3. The defense for the Sharks did well forcing three turnovers, but the offense struggled to convert on the defense's success.
In the first half, the Sharks had a slow start. The Bulldogs got up to a 12-0 lead very quicky. The sharks combated this with a field goal and a touchdown from junior, Ben Burk. The halftime score was 15-10, with the Bulldogs ahead. The second half was when the game started to get close. The defensive pressure increased and did not allow any more touchdowns. They made some huge stops and plays. Some of the Sharks' defenders that stood out on the night were junior, Joe Mahoney, who forced a huge fumble and blocked a field goal, and senior, Trooper Price, who also forced a fumble and had 15 tackles on the night. Unfortunately, the offense did not apply this same pressure. The Sharks had one more touchdown, another run by Burk, towards the end of the fourth quarter, but allowed enough time after for the Bulldogs to get down the field and hit a field goal. The Sharks' offense got in scoring position multiple times in the second half but could not finish the drives. They missed four fourth down conversions, three within 35 yards from the endzone. Another struggle was holding the line. The Sharks got pushed back by the Bulldogs' massive defense several times, one time resulting in a safety. Overall, the Sharks only had two less total yards than the Bulldogs, but out of those 264 yards, the Bulldogs ran for 217. The Sharks only ran for 154 yards. This is what the game came down to and resulted in a close Sharks loss.
   In the upcoming game, the Sharks need to be sharper on offense, and execute their plays better. "To convert better, our offense needs to be focused on executing every play correctly, no plays off," said Burk. This change will not only reduce errors, but make the team more balanced in their game, giving pressure from both sides of the ball. Hopefully, the Sharks can turn improve in following games.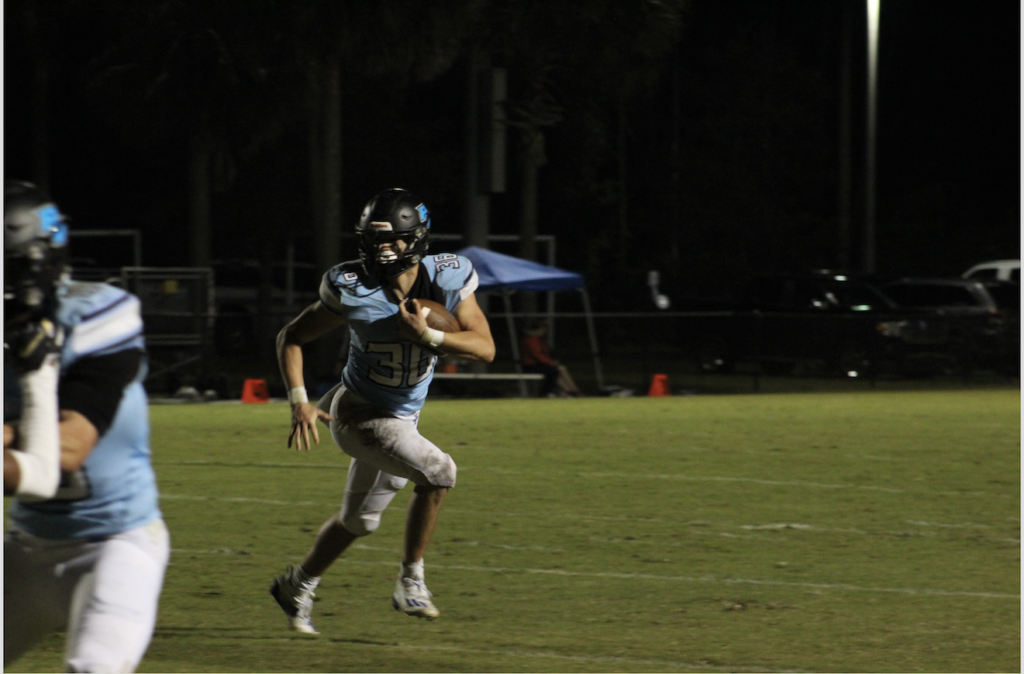 Tagged:
football
FPC
sharks