Shannon Brady's art ventures
By Remy Cush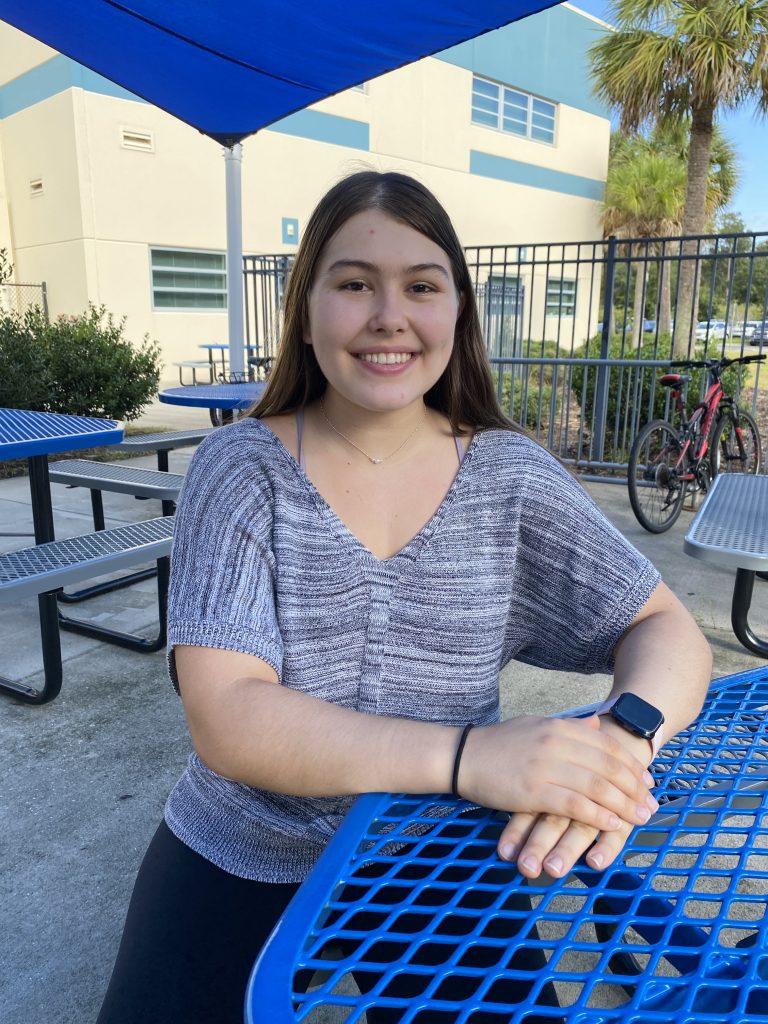 There are so many ways to express art in daily life, and a very common way is drawing. Shannon Brady, senior at Ponte Vedra High School, has being drawing her entire life, but began to expand her horizons at the end of her Sophomore year. Brady specializes in portraits, and explains that "I really love portraits, specifically creative portraits." She goes further into depth in how a creative portrait is much deeper than just a drawing of someone, but it could have a "surreal, more artistic element." Rather than making a simple portrait of someone, Brady feels she expresses her art more throughout a creative portrait.
Brady has participated in an art class for four years at PVHS, this year as a student in AP art. Brady shared that Mr. Consunji, art teacher at PVHS, has always been enthusiastic about her art, and gives Brady a lot of creative freedom which helped her develop and refine her art form. Brady said, "He has motivated me to work outside my comfort zone and really develop as an artist." She has been able to grow in her art during her time at PVHS, especially within the past two years when she realized she enjoyed drawing portraits the most.

Inspired by nature and other people's art, Brady tends to draw a majority of her portraits, "nature intertwined". Although, she is hoping to become more skilled and expand her horizon with different mediums of art like painting, as well as possibly working towards selling prints and originals in the future. Brady finds motivation in many ways, especially artists on social media, such as Morgan Davidson and Katherine Gozé, who use a lot of vibrant colors while being very realistic, according to Brady. She really enjoys pushing her limits through art and is ecstatic about being able to develop a theme in the future.