Girls Soccer remains undefeated
By: Christan Carvin Jones
The Ponte Vedra girls' soccer season started with two draws against both Creekside High School and Lake Mary, 3-3 and 1-1, respectively. The season took a turn as they scored their win against St. Joseph Academy and then another against Spruce Creek, again 9-2 and 5-3, proving their true strength and becoming real competition for states next year.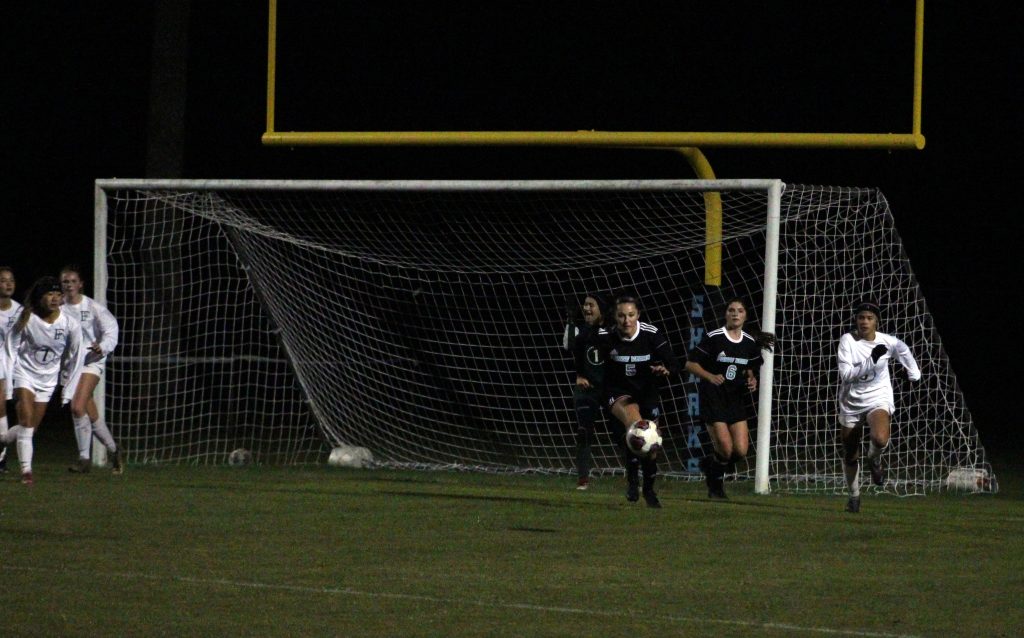 Their 2020-2021 season has taken an upward turn as each game comes and goes. The girls' soccer team once again proven their capabilities as they tied their most recent game against Fleming Island. 1-1, Fleming's game record is an impressive 4 wins and only 1 draw, demonstrating PVHS' skill as Fleming meets their match.
Junior, Victoria Villasano, scored the game tying goal against Fleming's powerful defense. Varsity player, junior, Maggie Mace, says that the team has, "Really stepped up our defense which I think is why we haven't lost yet." Hopefully they'll have a smooth ride to states next year because of their new defensive take on the game.