By Ben Ritchie
Saquon Barkley had a great week against the Saints. Barkley had 52 rushing yards and a touchdown. He also caught five passes for 74 yards and a touchdown. Barkley totaled to 29.6 fantasy points. Barkley had a 54-yard touchdown catch that really boosted his fantasy day.
Cordarrelle Patterson had the best game of his career with 34.6 fantasy points. Even though Patterson is listed as a running back, he does a lot more in the air attack. Patterson rushed for 34 yards but he caught five passes for 82 yards and three touchdowns.
Deebo Samuel had another amazing week. Deebo had his second 30-point game of the year, as he had 31.9 week one and 35.7 this past week. Deebo had eight catches for 156 yards and two TDs. He also had one rush for one yard.
Travis Kelce did not meet his expectation against the Eagles defense. Travis only had 6.3 points and brought in four of his six targets for 23 yards.
Allen Robinson has had one of the worst starts to they year. His fantasy owners are starting to distrust him, and for the right value, should be a trade target. Rookie QB Justin Fields has been announced as the starter, potentially boosting Robinson's potential.
Fans should be in for a treat this week, as the Rams face off against the Seahawks on Thursday Night Football. These teams continued rivalry has sparked many high-fantasy point matchups, and the offenses look better than ever this year. DK Metcalf, Cooper Kupp, Robert Woods, and Tyler Lockett all have boom potential this week.
Saquon Barkley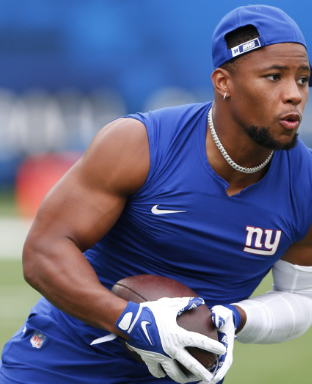 29.6 Points
Deebo Samuel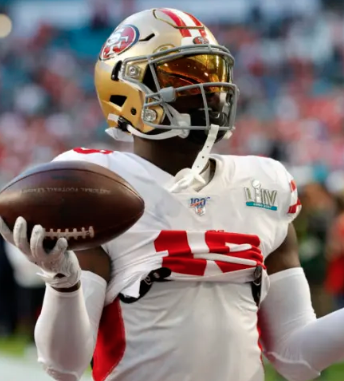 35.7 Points
Allen Robinson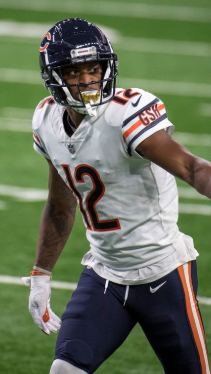 9.3 Points