By Rachel Bacchus
The Four Winds is a historical fiction novel that takes place during the time period of The Dust Bowl and The Great Depression. Kristin Hannah, the author, had wrote the story during the early months of the COVID-19 pandemic. "Three years ago, I began writing this novel about hard times in America, the worst environmental disaster in our history, the collapse of the economy, the effect of massive unemployment," said Kristin. "Never in my wildest dreams did I imagine that The Great Depression would become so relevant in our modern lives, that I would see so many people out of work, in need, frightened for the future".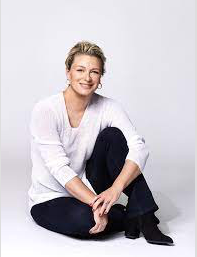 The plot does an excellent job of drawing the reader in. The story has a large focus on the challenges of childhood and parenthood, which are made even more laborious due to the setting of the story. Through the for-mentioned focus on the struggles of childhood and parenthood, Hannah is also able to craft a theme of being brave in the face of fear.
Each of the characters within the story, while fictional, begin to feel very real as the story goes on. They each have relatable struggles and interact with each other in extremely realistic ways. In the case of the multiple antagonist spread across the story, each of them is easily comparable to the groups of individuals from the past that they are based off, and individuals within modern day, making the conflicts between them and the main protagonists feel very high in stakes.
Accuracy is an extremely important factor when writing any book, and that importance must be stressed even more so for historical fiction. On that end, The Four Winds excels. The amount of details put into the prices of goods during the Great Depression, the effect of the dust storms on the southern economy, and especially the treatment of those who emigrated from the south to find better jobs.
Overall, if you're looking for a book that will pull at the heart strings, The Four Winds is a perfect book to look into purchasing.